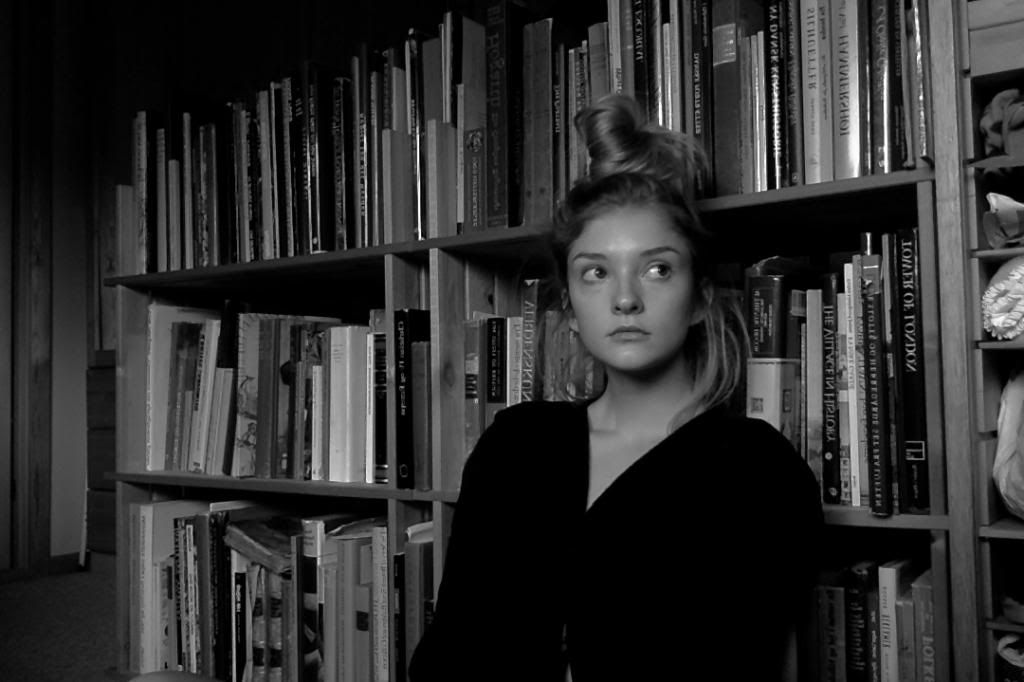 Tænkte at nu hvor min blog for det meste bare er et par billeder og en meget kort tekst så ville det være fint med en lille "facts about me" post :)
Elsker selv blogge der har store billeder, men også en hyggelig tekst til.
Jeg er desværre ikke særlig god til selv at skrive tekster under fx outfit billeder, så det er noget jeg vil prøve at blive bedre til...
- Jeg elsker at være kreativ og fordybe mig i de ting jeg laver, men det er desværre meget sjældent jeg faktisk laver noget.
- Jeg har en kæreste der hedder Anthon, som har de flotteste krøller, jeg er meget jaloux
- Jeg kan ikke lide at kramme folk, kun dem jeg er virkelig tætte med.
- Jeg har en vegetarisk familie, jeg er ikke selv vegetar i øjeblikket men bryder mig ikke særlig meget om kød, eller tanken om kød.
- Noget af det bedste jeg ved er at blande slik med Anthon også hjem og hygge i sengen
- Jeg elsker jul, og da min mor er englænder holder vi engelsk jul den 25 om morgenen hos os.
- hver gang mit hår begynder at blive noglelunde sund, får jeg altid lyst til at farve eller gøre noget andet ved det, lige pt ville jeg ønske jeg havde hvidt hår igen, men prøver faktisk at gro min egen mørkeblonde farve ud ....
- Når man først møder mig kan jeg godt virke lidt afvisende og som om jeg ikke vil snakke med folk, men kan i virkeligheden bare ikke lide at trænge mig på.
- glæder mig usandsyneligt meget til at være færdig med gymnasiet og begynde at læse noget der faktisk interresere mig.
---
My blog is mostly just a few pictures and a very short text so i thought it would be nice with a little "facts about me " post :)
I love blogs with great pictures , but also a nice bit of text to mach the pictures. Unfortunately, I am not very good at wirting that kindof texts in things like outfit pictures , so it's something I 'll try to be better at ...
- I love to be creative and immerse myself in the things I doing , but unfortunately it is very rare I actually do something big and creative.
- I have a boyfriend named Anthon , who has the most beautiful curls , I'm very jealous
- I do not like to hug people , just the ones I'm really close with .
- I have a vegetarian family , I'm not vegetarian at the moment but do not care much for meat, or the idea of ​​meat.
- The best I know is to pickandmix candy with Anthon and then home and watch a movie in bed.
- I love Christmas, and since my mother is English , we celebrate English Christmas the on the 25 in the morning. ( danish christmas in on the 24)
- Every time my hair starts to get reasonably healthy , I always want to color or do anything else about it! right now I wish I had white hair again, but i am actually trying to grow my own dark blonde color out ....
- When you first meet me I can seem a bit dismissive and like I do not want to talk to people, but in reality just do not like to intrude, and bother people.
- I am very much looking forward to being done with high school and  to start reading something that actually interrests me.
xx