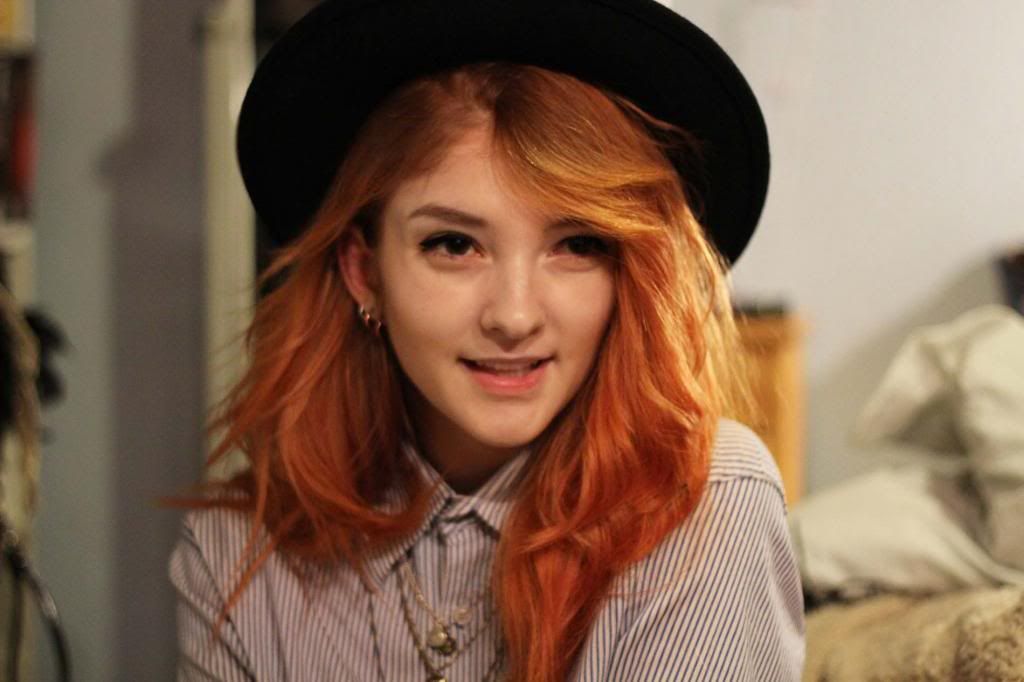 Jeg har længe brændende ønsket mig en flot fedora med stor skygge, og fik en meget smuk en i fødselsdags gave af min bror. Den er fra siden http://www.villagehatshop.com og er i den smukkeste kvalitet, kan ikke vente til at jeg ikke behøver havde kæmpe hue og ørevarmere op så jeg kan begynde at rigtig gå med den!
Har samlet lidt andre fedoras jeg også godt kunne tænke mig, især den med guld bladende er flot!
--
Look at my beautiful new fedora, i got it of my brother for my birthday, it is from the site
http://www.villagehatshop.com, it is in such nice quality and just feels lovely, i cannot wait til the snow stops and i don't have to head earmuffs, so i can start properly wearing this beauty. i have collected a few other fedoras i really liked, i am quite in love with the one with the gold leaves, so pretty!